---
About Digital Phase Products
---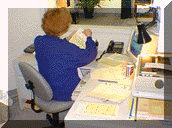 Digital Phase products are one of a few hi-end esoteric speaker products that are sold direct to the consumer. This factory-direct program exemplifies our confidence in our products. If for any reason the purchaser (outside the area of our local factory and showroom) is not fully satisfied, this program allows them a 30-day money back guarantee! You simply can't go wrong! The factory-direct program also allows us to use higher quality parts and to put much more time per unit for a given retail dollar! This in turn yields a more finely tuned speaker system with much higher quality parts!
---

Digital Phase products are again, one of few to be selected and placed in the CES Showstoppers, a Stereo Review award, two years in row for the same product! We are a company that is completely dedicated to the realism of the source material, therefore we thrive in achieving accuracy in every product we manufacture, whether that product be for music or for video. Quality control is very important to the Digital Phase product. You will not find an assembly line in our manufacturing facility. Also extensive testing is performed on every speaker we build to insure the highest quality and performance from each system.
---

Call today to audition a pair in your own listening room and experience the moment of truth. We are confident you will be pleasantly amazed. And remember, the music sounds better when you Reed it!!!
---